Enter your email for 50% off our award-winning film
the film creating buzz around the world!
Discover how love & intimacy create pleasure when most only feel pain. 
Seven women and their partners invite you to see their most private moments giving birth. An Orgasmic Natural Birth changes everyone. 
It's more than a film, it's a movement.
"I believe this is the most well-balanced, truthful, celebration of birth that I have ever viewed."
-Carolyn Rafferty, RNC-OB

"It's every woman's human right to have a pleasurable birth. It all comes down to how you define it. I define my orgasmic birth as a heightened sensation – that moment of release like after great sex. I think that every birth has that orgasmic element when you prepare for birth as a part of your sexuality."
-Debra Pascali-Bonaro, Director
"I felt that this was a good introduction to exploring the possibilities of having a positive birth experience. It dissipated a lot of my fear and made me feel more relaxed and confident about the birth process."
-Jess, Amazon Verified Customer
"Orgasmic Birth is a fantastic film about creating a space for a woman to labor and birth with privacy, respect, support and confidence so that her body is able to release the hormones, which nature so wonderfully designed, leading to a more satisfying and even pleasurable birth experience…Women can enjoy birth and this film definitely may serve as a roadmap to get there. Babies deserve the most gentle entrance as well. Enjoy!"
–
Eight9zen, Amazon Verified Customer
"This is an excellent documentary! It is very needed and powerful to see a different kind of birthing experience. I thought it was very valuable to know that my birth of my son could be sensual and wonderful. I loved this documentary."
-Amazon Verified Customer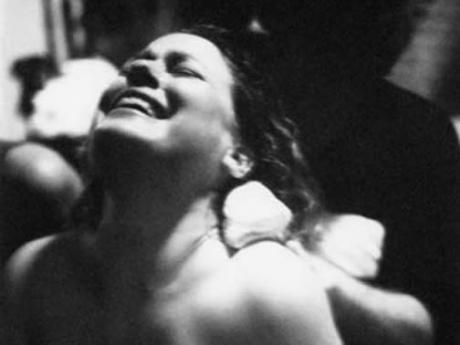 Introducing the film that started the pleasurable birth movement!
7 Couples share their most intimate moments of giving birth.
Be guided to transform Pain to Power with the science of pleasure!
Receive the film, our book, and all of the information you need to be prepared for birth. 
"This course is a must for any woman who wants to be part of the new paradigm of birth that transforms pain and fear into power and pleasure. I found Debra Pascali-Bonaro's guidance invaluable as I prepared for the birth of my daughter."
Our newest baby, "The Ultimate Guide to Sex After Baby: Let's Talk about What No One Talks About"
"This book is a must-read!!  Debra Pascali-Bonaro has created a book that will be a life changer and game-changer for all new parents.  With great love, science, and experience, Debra jumps inside the most challenging parenting problems and presents easily workable solutions. Yes!  You can not only have a great sex life, but a better sex life than ever before in your marriage, and still be a wonderful parent!"
Regena Thomashauer
Founder and CEO of Mama Gena's School of Womanly Arts
Author of the New York Times bestseller, "Pussy: A Reclamation"
Hi, I'm Debra Pascali-Bonaro
I've been teaching childbirth education and training birth professionals for over 30 years in over 40 countries.
I train thousands of parents, doulas, midwives, doctors and nurses in the safest and most pleasurable ways to support a healthy, empowering birth experience. All over the world the highly medicalized birth model is creating challenges that have gone too far and can put you at risk instead of keeping you safe. Change is happening but not quick enough.  
Don't leave your birth to chance.
Watch my film or join my online childbirth course which includes my film, my book and exclusive videos, tips and workbooks. I will give you access to the information you will need to understand your choices and decide what is best for you and your baby.
Introduction to Childbirth for Doulas and Continuing Education Units. 
Learn the Essentials of Childbirth in preparation for your doula workshop, dive deeper and receive continuing education units for recertification, or learn more about our course to recommend to your clients. 
Birth, Postpartum and Advanced Skills Workshops and Retreats.
Join DONA Doula Trainer, Debra at her annual Eat Pray Doula Retreats in Bali or find a training closer to home. 
Debra can't wait to meet you in person!
positively prepare for your birth
Learn the secrets to pleasurable birth
Move from Pain to Power in birth using my top 10 pleasure tips. You too can have an Orgasmic Birth with my pleasure package!
Or receive my pleasure package for FREE when you join weekly pleasure filled newsletter!